Premium Pool Filter Covers Tick All The Boxes
Perfect Pool Filter Covers

Here at SlatMe, we've put a lot of time and effort into getting the design of our pool filter covers right. Our finished product is the culmination of years of work in the industry, and a relentless pursuit of perfection in our products. We've seen what works and what doesn't work, and we've used that experience to refine our design and bring you a range of pool filter covers that can't be beaten on value and quality. Here's our top 5 product features that we are super proud to share with you:

Welded Slats & Frames for Extra Strength

All of our pool pump covers feature welded aluminium slat panels, constructed from 6063 T6 grade aluminium, with a welded frame for extra support. Every panel is created right here in Australia by an experienced team of welders; all backed by a Certificate III in Engineering (Fabrication Trade) qualification; in a state of the art facility that has been certified to meet all of the relevant Australian manufacturing standards. Having pre-welded panels means our pool pump covers are made extra tough and durable, compared to the riveted or click-together construction methods used by many other pool pump cover manufacturers. Unfortunately many alternative brands are providing riveted panels without any external framing or brace, which just don't offer the same strength as our welded framed panels. Beware of inferior products out there that have taken a short cut on quality!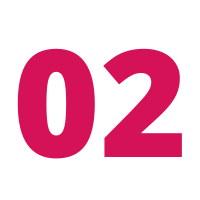 Genuine Interpon Powdercoatng

SlatMe's pool pump covers are finished in genuine Interpon Powder Coating, applied by an accredited Interpon Powder Coatings applicator. Interpon Powder Coatings, part of the AkzoNobel group, is the largest global manufacturer of powder coatings and a world leader in powder coatings technology. Accredited Applicators within the Interpon network are guaranteed to provide the highest level of powder coating performance, are regularly audited, and must adhere to global architectural standards and Interpon's own stringent requirements.

Commercial Grade Fixings

Our pool filter covers include only the highest quality fixings and hardware, including commercial grade Buildex tek screws,  genuine D&D Technologies gate latches, premium powdercoated hinges, and pre-calibrated gas struts. Get extra piece of mind knowing that you are using nothing but the very best components to finish your pool pump cover, with all fittings tried and tested by the some of most experienced builders and tradesmen in Australia. Did you know that all of our gate hinges are provided in the exact same powder coat colour as your pump cover? This achieves a more professional finish that is far superior to other companies who only supply generic off the shelf fixings.
With years of experience in the pool fencing and pool filter cover business, we've gained a ton of knowledge about what works and what doesn't work when it comes to a pool pump enclosure. That's why we supply all of our pump covers with fully operable hinged gates, so you can easily access your pool equipment without having to manually remove a whole panel or reach over awkward fixed parts. Our angled lids minimise the pooling of water on top; our perfectly placed slats are non-climbable and can even be integrated into pool fencing in some areas; and our carefully considered heights are designed for easy access, and can even be aligned with regulation height pool fencing. Finally, with over 30 different colour options, our extensive colour range means there is guaranteed to be a colour option that suits your decor. We really have thought of everything!
We are so confident that you will love your pool filter cover and enjoy it for years to come, that we are proud to offer a genuine 5 years manufacturer's warranty to all customers. Under the warranty, all of the aluminium panels are guaranteed to be free from manufacturing defects and fit for purpose for a period of 5 years from the date of delivery. The paint finish on all powdercoated aluminium surfaces is guaranteed to maintain its film integrity and be free from cracking, flaking, peeling, delaminating or colour fading in excess of the amount assessed as normal fading by the manufacturer of the product, for a period of 5 years from the date of delivery. And finally, all hardware and accessories, (e.g. gas struts, hinges, latches, and brackets) will be free from manufacturing defects and fit for purpose for a period of 2 years from the date of delivery. Please visit our warranty page for more information.