Pool Pump Shed Transformation
Pool Pump Sheds are amazing!
Check out the before and after photos to see how a humble Pool Pump Shed from SlatMe has transformed this Queensland pool area from drab to fab.
The homeowners at this beautiful property  in Brisbane, Queensland recently completed a backyard transformation, including a carefully planned pool area with professional landscaping and premium finishes throughout. Everything was looking very neat and tidy, with all the makings of a backyard oasis just waiting to be enjoyed. The only problem was their pool equipment…
Left uncovered, the bulky pool filter was an unfortunate piece of unfinished business that was demanding attention for all the wrong reasons.
Looking for a way to solve their poolside problem, the clever homeowners wisely contacted our friendly team for advice on the best pool pump cover for their space. After a quick email and chat about their needs, they were armed with all the information they needed to confidently order their very own pool pump shed without any worry.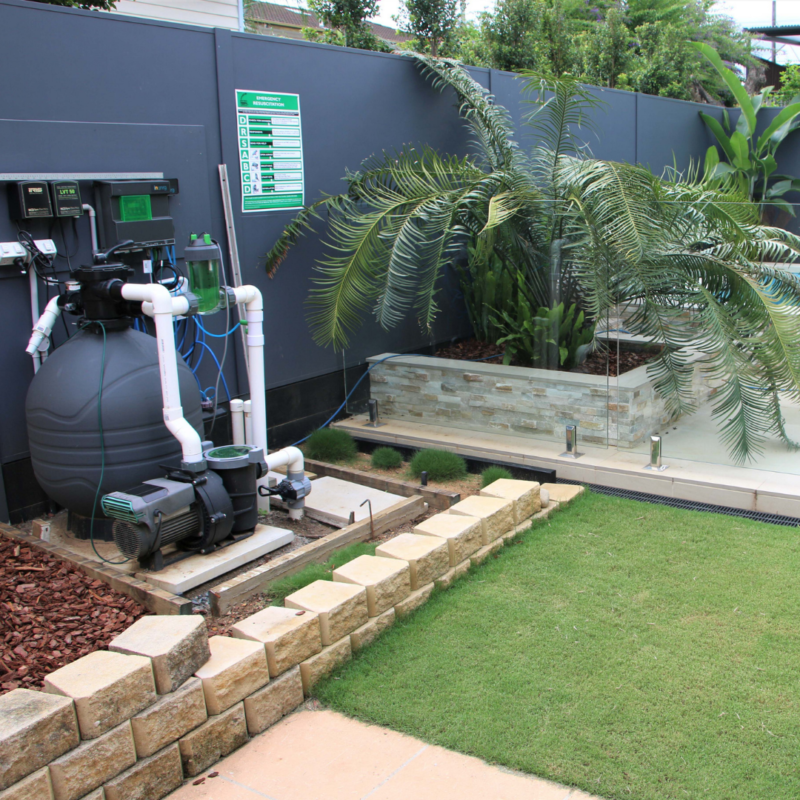 At 1200mm deep x 1485mm high x 1400mm wide, this standard size pool pump cover fits like a glove.
There is plenty of room for the pool equipment, plus a little extra space for storage of pool chemicals and other handy bits and pieces. And if you need even more storage, our pool pump sheds come in standard sizes up to 2000mm wide, plus even wider custom widths for even more coverage.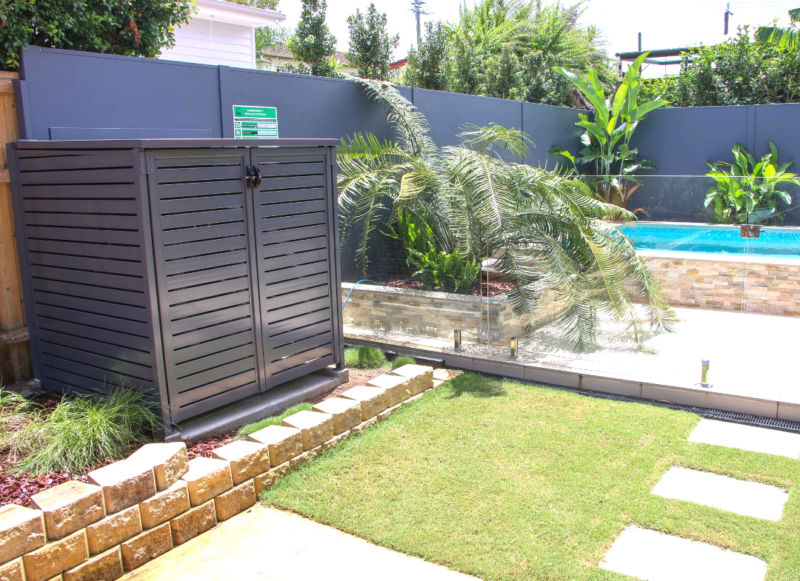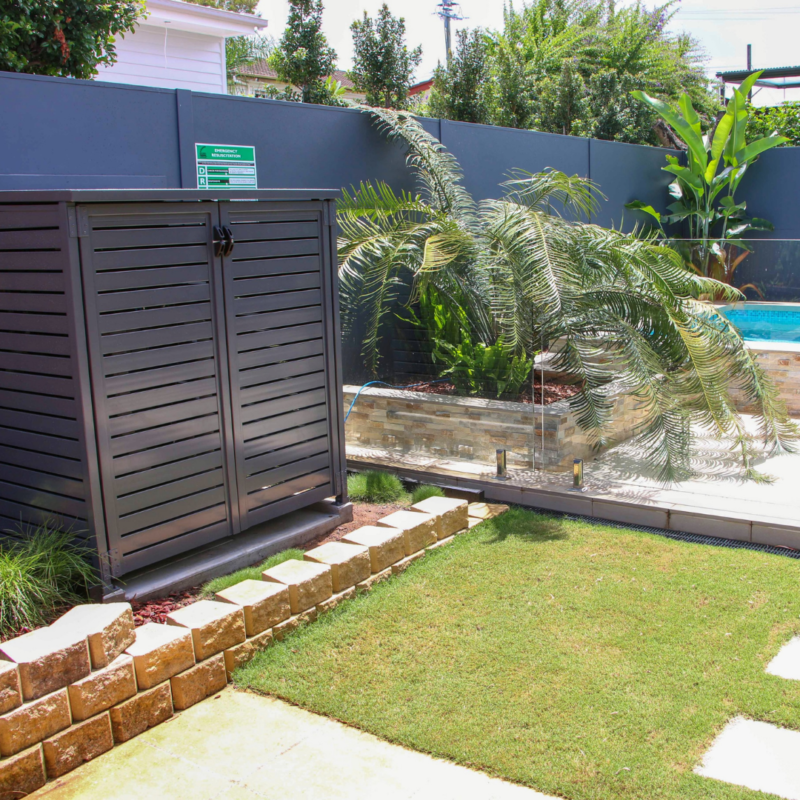 This install features a SlatMe Wall Mounted Pool Pump Cover that has been directly fixed onto the reinforced boundary fence.
Powder coated in the ever popular Colorbond Ironstone, with a premium satin finish that is backed by a genuine Interpon powdercoat performance warranty.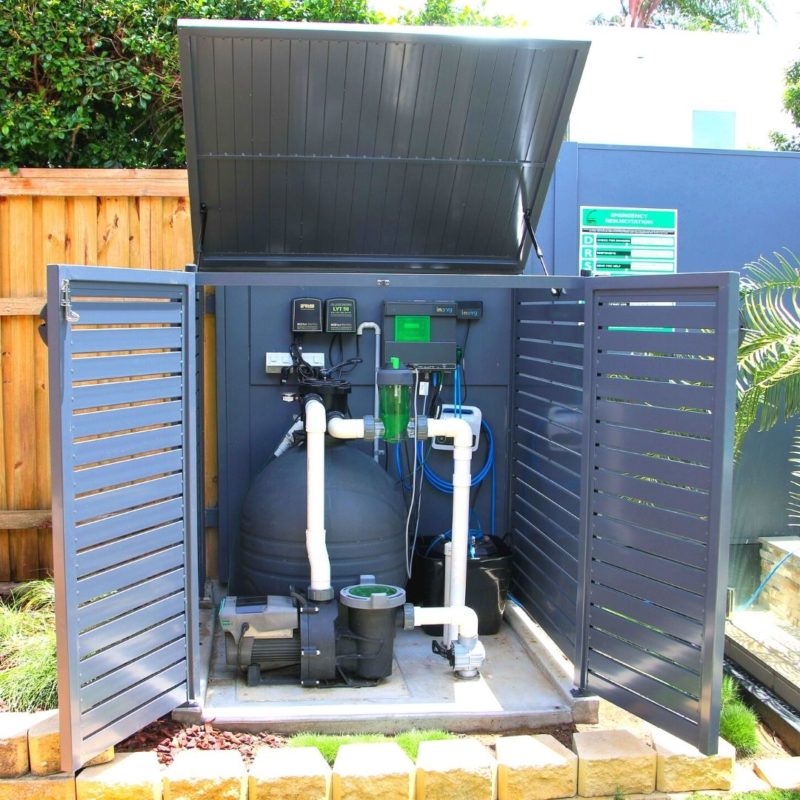 When it comes time for pool maintenance, access to the pool filter is super easy through the gas supported lid and fully operable front gates. This provides a much more user friendly experience than other pool pump covers which have no access from the front or have bulky panels that have to be lifted out or completely removed to get in.
FOR THE PERFECT FINISHING TOUCH FOR YOUR POOL, ORDER YOUR OWN POOL PUMP SHED FROM SLATME TODAY!