Pool Pump Shed Alternatives
Thinking of installing a pool pump shed but want something that actually looks good too?  The search is over! In this article we list and compare alternative pool pump cover options on the market.
Should you cover your pool equipment?

If you're reading this article, you've probably realised that all of that bulky pool equipment and plumbing can really cramp your poolside style. And you've no doubt come to the conclusion that in order to fully enjoy your outdoor space, you're going to have to take the plunge and invest in a pool pump cover of some sort to cover your bits (and pieces).
Great idea!
Covering your pool equipment is a great way to protect it from the harsh Australian conditions. And, if done correctly, it is much more visually appealing than looking at all of that unsightly pool gear. But with so many different styles of pump covers available, how do you know which one is right for you?
POOL PUMP SHEDS
As an entry level option for the budget conscious, a pool pump shed is a cheap and easy fix for many homes. With prices averaging around $500 or less (see examples here), a pool pump shed is cost effective, functional and gets the job done.
But, let's face it – if you're not a fan of the aluminium shed look, this may not be the best solution for you.
Are there any other options out there? Yes, there are!
If you like the idea of a pool equipment cover, but don't want to compromise on style, there are some other alternatives that could be more suited to your space. These include: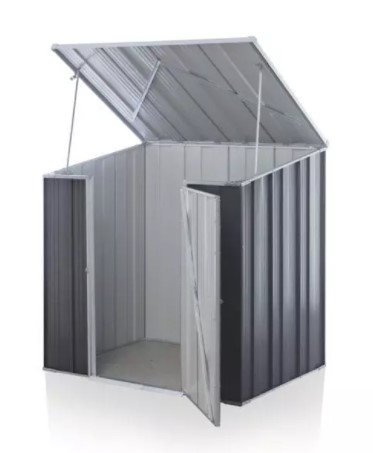 TIMBER POOL PUMP COVERS
These can be relatively easy to design and install yourself, and can bring a slightly more natural element into your outdoor space. However, timber requires a lot of maintenance, so it often ends up being more of a short term solution rather than a permanent fix.
PVC POOL FILTER COVERS
Installing a pool filter cover made of PVC can be a cost effective option, and a great way to get the look of aluminium without the expense. Limitations of this option include limited gate configurations and reduced durability.
Aluminium Pool Pump Covers
At the top end of the market, custom made aluminium slat pool pump covers are a great option for those with a healthy budget. While your overall investment will be a bit higher, the significant increase in quality and aesthetic value is well worth it. You still get the durability of aluminium, without the bulkiness of a traditional pool pump shed. However, if a completely custom pool equipment screen supplied and installed is outside your budget, there is a clever alternative that could be perfect solution.
DIY Pool Pump Covers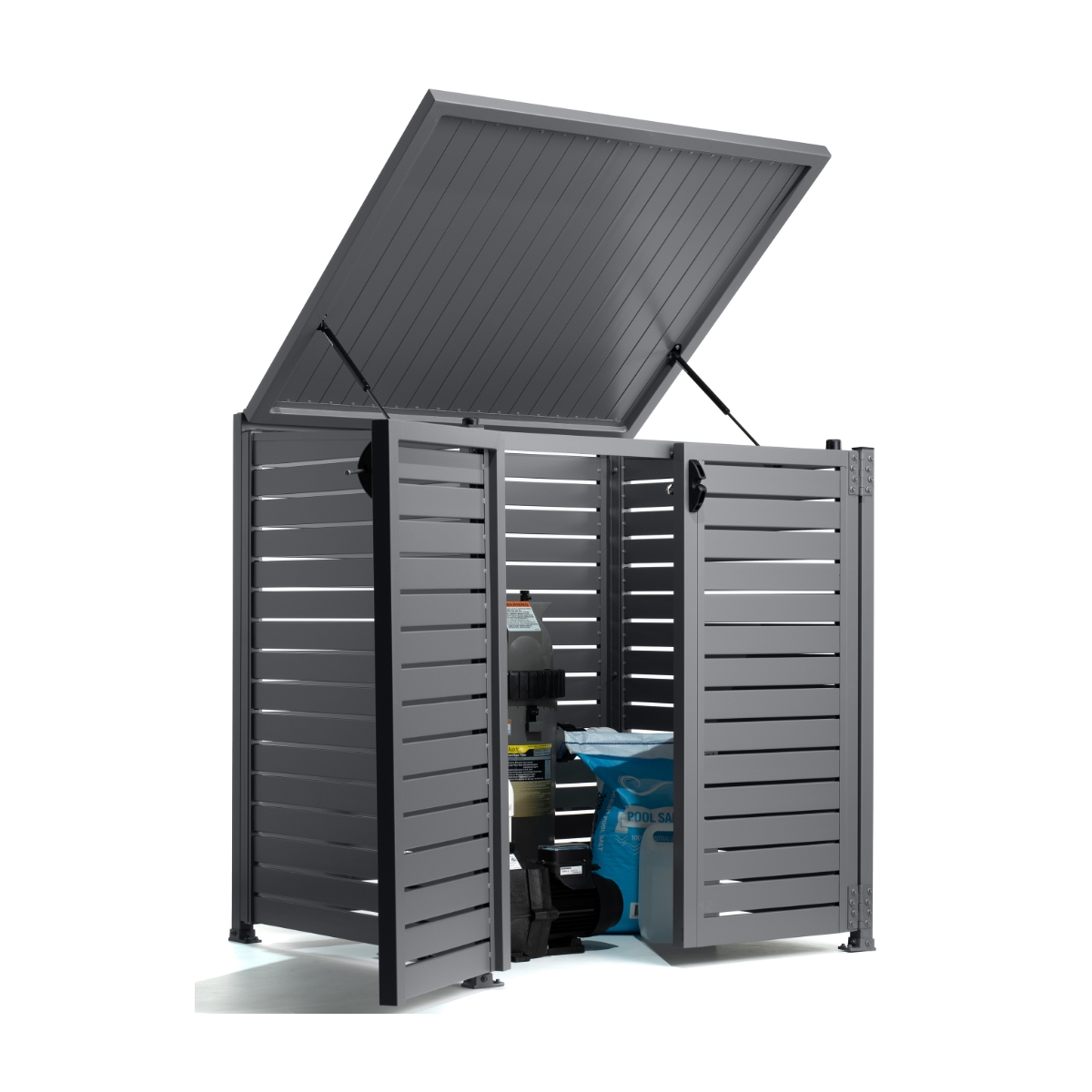 If you are after both a premium finish AND value for money, we definitely recommend investing in a DIY pool pump cover kit as your number one choice. SlatMe's DIY Pool Pump Covers are packed full of features that are designed to get noticed for all the right reasons. They offer all of the benefits of aluminium, at a budget friendly price. Key features include:
Subtle designs to blend easily with your decor
Low maintenance powder coated finishes
Pre-welded slats for increased strength
Fully operable gates and lids for easy access
Colour matched hinges, screws and fixings
5 Year Limited Manufacturer's Warranty
Large range of size options to suit your space
Custom sizes available on request