Pool Pump Cover Colours – What's Trending Now?
Getting Colour Right

Getting your external colour scheme right can really make a big difference to the look and feel of your outdoor space. Whether you're engaging a professional colour consultant or doing it yourself, it's important to take the time to consider what colours you are using and how they will affect the overall style of your home.
Investing in a pool pump cover is a great way to finish your pool area in style, so it definitely pays to choose the right colour to complete your look. So, what are the biggest exterior colour trends of 2021? Drum roll please….
50 Shades of Grey

According to Dulux, grey is the most popular exterior colour choice for Australian homes in 2021. Suited to both  traditional and contemporary styles (and everything in between!), grey is proving to be one of the most versatile shades of the season. Tones are ranging from classic lighter shades to dark and moody almost black shades, with most colour schemes incorporating a touch of white as well to tie it all together.
Our Most Popular Pool Pump Cover Colours

Want to incorporate a grey palette into your pool area? Here's our top 3 pool pump cover colour choices that are perfect for any grey colour scheme:
Colorbond Monument ®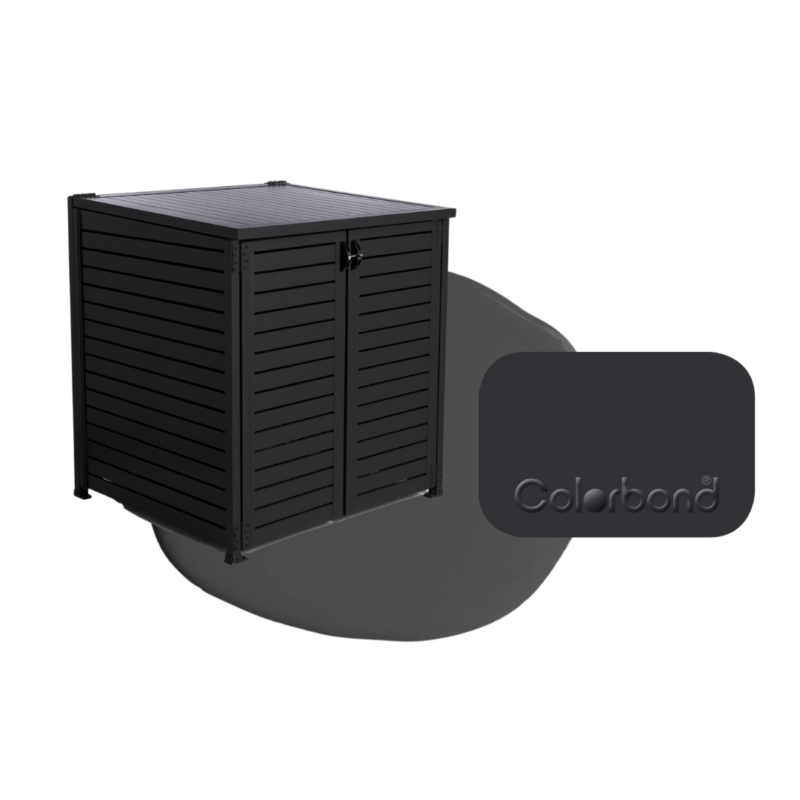 Colorbond Monument® is a deep charcoal grey that is definitely on trend right now. It is a colour that is strong, confident, and perfectly suited to all modern architecture.  A versatile neutral colour that adds depth and strength to any colour palette.
Colorbond Surfmist ®

Colorbond Surfmist® embodies qualities of freshness, purity, timelessness and independency. Inspired by the neutral tones of snow, the mist from the sea, pure white sand, and the billowing sails of yachts, it is perfect for pairing with darker grey tones and providing a classic softness to your outdoor design.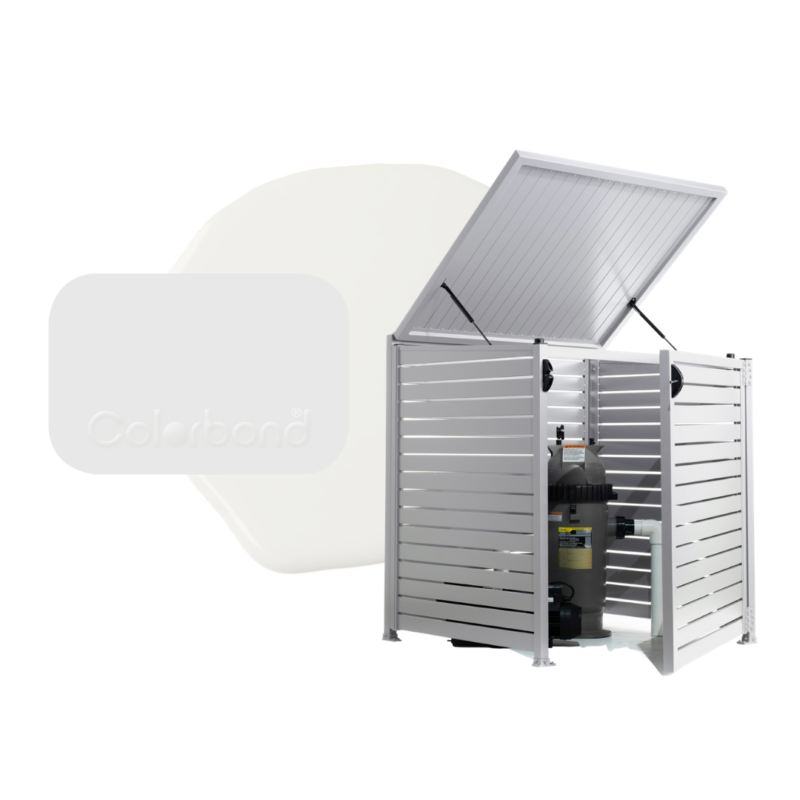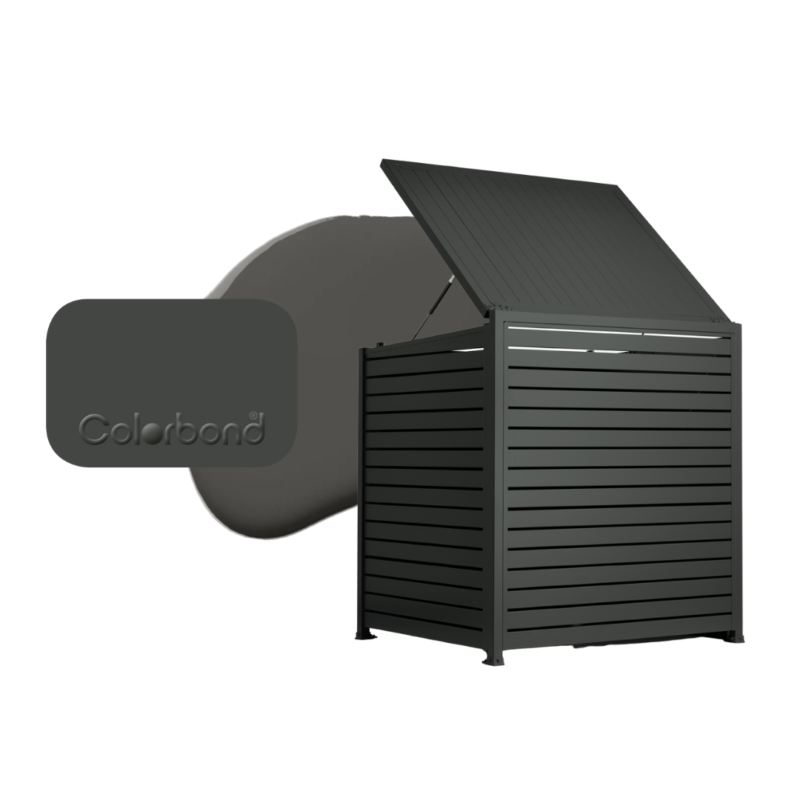 Colorbond Woodland Grey ®

An oldie but a goodie, Colorbond Woodland Grey® is inspired by the depth of a cool green forest, the canopy of eucalyptus on a rugged mountain plateau, the twisted bark and deep olive green leaves of teatree along the coast, and the mossy boulders and ferns found in mountain crevices. Woodland Grey® proves that good style never goes out of fashion.
Other Pool Pump Cover Colours

While Colorbond Surfmist®, Woodland Grey® and Monument® are our most popular pool pump covers, we also have several other grey colour options to choose from. Try Shale Grey™ for a lighter colour scheme; or if a darker shade is more your style, go for our Charcoal powdercoat finish. Colorbond Windspray® provides a solid mid-strength shade of grey with a slight blue undertone, while Colorbond Ironstone® boasts a purple-grey look. For a more earthy and natural mid grey, go for the classic Colorbond Wallaby® finish. Finally, if undertones are not really your thing, try the ultra modern Colorbond Basalt® which deliberately lacks the green tones of Woodland Grey® and some other varieties.
Which Colour is Right for your Pool Pump Cover?

Looking for more colour inspiration? We recommend visiting the Colorbond website for more detailed info (and maybe ordering a colour swatch directly from Colorbond while you're there) or taking a look at the paint colour cards available at your local hardware store. Otherwise, please contact us and we would be more than happy to help.